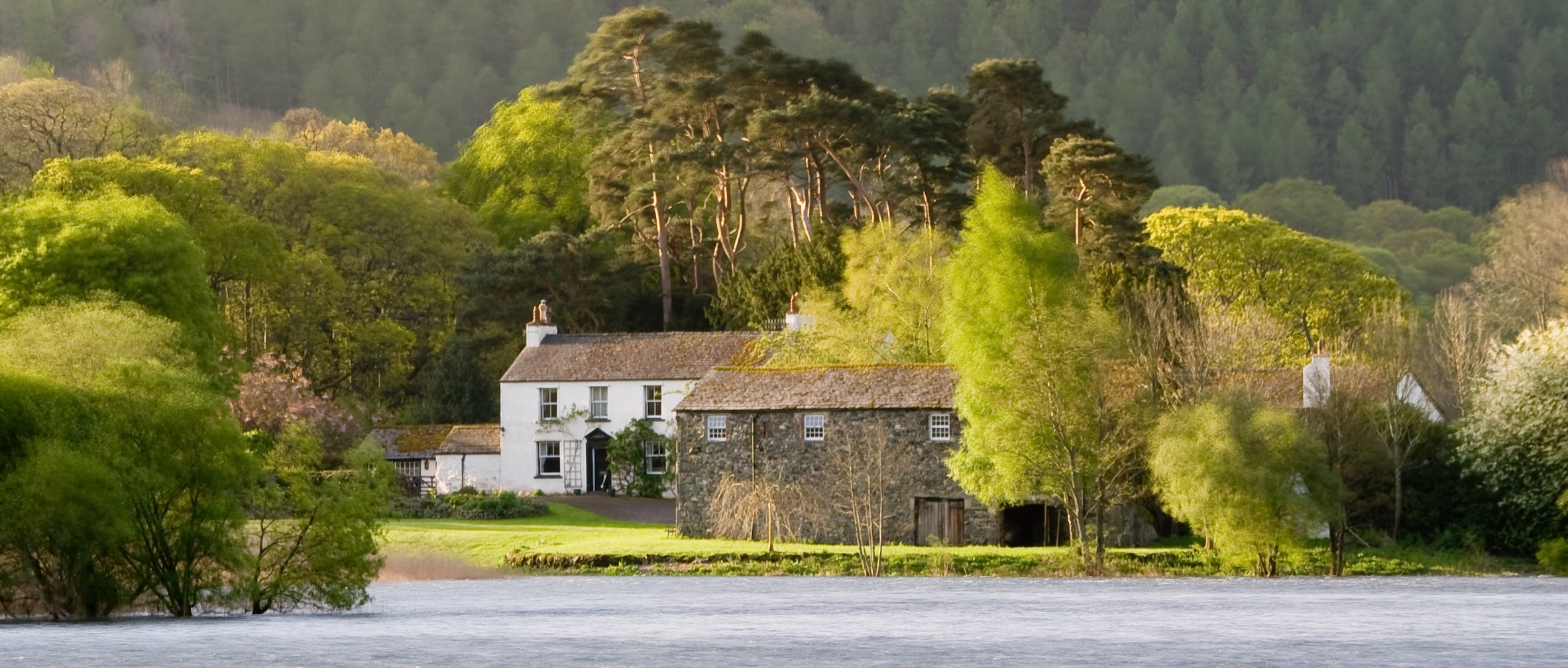 Second homes in the Lake District – 8 things to think about when looking for a holiday property
Published May 15th 2020
4 mins read
The Lake District is a stunning mountainous region in the North West of England attracting visitors throughout the year. The area, famous for its lakes, mountains and forests, is particularly popular with holidaymakers.
The second home market in the Lake District is busy with buyers seeking properties that are to be purely for personal use or rented out to generate income. With lives being much more flexible nowadays holiday homes are not just occupied during the main holiday periods such as Easter, half terms from school and the summer break – holiday homes are booked year-round.
A little known fact about the holiday industry is that the family market only makes up around 20% of homes booked in the Lakes. This endorses the point about usage – groups of friends go away together throughout the year especially the retired who have no need to go in the busy times, driving the demand for holiday property in the Lake District throughout the entire year.
Best type of holiday property to buy
So, where and what to buy? This will be dependent on a number of factors such as usage, maintenance and hobbies.
The following highlights the points to be considered before you set out to purchase a holiday home in the Lake District.
1. Is the holiday property just for my use?
A lot of second homeowners usually start with the intention of purely using it themselves and perhaps family and friends but not on a commercial basis. If this the case then the location is probably driven by your personal hobbies and interests – walking, cycling, sailing or just a place to enjoy the peace and quiet.
Others are buying a holiday property as an investment and there are tax advantages for furnished holiday homes as opposed to the usual buy to let market and this leads onto the next question.
2. If not, what type of second home should I buy?
There are quite a few types of property to consider if you're planning to purchase a second home as a holiday rental property. It could be a romantic bolthole for couples, a family house, something designed to cater for groups of sharers or an even bigger property with the corporate market in mind.
Your budget will dictate the possibilities to a certain extent here; finding the right type of property within your budget to attract the most holiday goers and ultimately see the greatest level of success.
3. Remote or near to the amenities?
This really depends on the lifestyle that you are trying to achieve for you or others when based at your second home.
People who live in a busy city might find the thought of solitude very appealing. remote For some the ability to walk to a pub for dinner, pop out for a coffee, go to the post office remains to be necessary whilst on holiday.
The Lake District offers towns and villages from the larger ones including Keswick, Kendal, Windermere and Ambleside down to Grasmere, Staveley and Coniston and the small villages like Patterdale, Buttermere and Braithwaite.
4. How important are communications?
The Lake District can be busy so it's important to know what sort of access you're expecting in and out of the area to reach your second home, or what will be manageable for your guests.
If access is important then proximity to the main roads and the M6 might well be a consideration as well as avoiding the route through Ambleside and Windermere which is best for localised travel.
As far as trains are concerned, there's a direct route from London Euston to Oxenholme (just outside Kendal) which takes just over 3 hours and then a local train can be taken to Windermere. The North Lakes is serviced by train services to Penrith from London.
5. Do I want the upkeep of a garden?
Whilst a garden might seem to be a lovely feature at your holiday home its important to consider the maintenance involved, especially if it's going to be let out. Gardeners are available but it's an expense that would need to be factored into upkeep costs.
6. If I am going to let it out, am I doing this myself or will I use an agent?
There are a myriad of holiday property letting agents based in the Lake District and they tend to have their own sectors.
A holiday letting agent can be useful as they can handle the marketing, collect payments, advise on presentation and assist with cleaners, gardeners and handymen.
Our advice would be to consider the services of at least a few different agents and go with one you are comfortable with and who impresses you as a good holiday letting agent can have a positive impact on the appeal and how busy your property is through the year. If you plan to use a holiday letting agent this will be an additional cost that should be factored in to your plans.
Some holiday homeowners do manage the letting themselves, this can be more cost-effective if you have the time to do it but if you don't live in the area it might not be the best option.
7. How busy are certain locations in the Lake District?
Some areas are more popular and busier than others – in peak times it's sometimes difficult to find space to park at certain attractions.
The Lake District attracts 15 million people every year which is phenomenal and those keep the hospitality industry extremely busy.
This said, the nature of the terrain and the area that the Lake District covers means that there is always somewhere to find isolation from others should you wish to.
8. Can I let the property out as a commercial venture and use it myself too?
Absolutely, but you might need to plan well in advance and block off the times you want to use it at the start of the year.
You might choose to lock off a cupboard or small room and secure your own belongings but beware that how you want it furnished might not suit the rental market. For example, if you put bunk beds into a room for your children then that probably won't appeal to groups of more 'mature' holiday makers.
Property in the Lake District
Whatever your reason for purchasing a second home in the Lake District our local property finders would be delighted to help navigate the area and find the perfect holiday property to suit your requirements. For a no obligation discussion regarding your plans to buy a property in the Lake District please contact us.