Jonathan Hopper
Chief Executive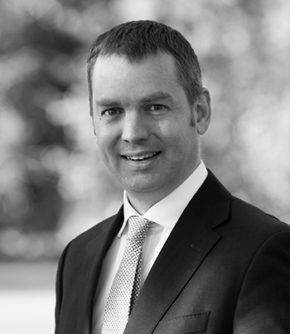 Jonathan has an enviable track record of success spanning 20 years in the property and relocation industry. As Managing Director of Garrington, he leads a company that has represented numerous clients in multi-million pound transactions and in turn developed a respected industry profile, through the strategic growth of a market leading brand.
Jonathan is a Director on the Board of The Property Ombudsman, a Council Member of the UK's Association of Relocation Professionals and is a former National Council Member of the NAEA.
He is frequently called upon as an authoritative voice for market insights with articles published in The Financial Times, Canary Wharf and City magazines, The Sunday Time and Bloomberg.
A past recipient of the 'Best UK Property Finder' award, he is continuously striving to hone his skills having completed leadership programmes at Cranfield Management School and an MBA at Ashcroft International Business School in Cambridge.
As a prominent creative thinker and entrepreneurial problem solver, Jonathan is passionate about working with clients, and enjoys exploring the driving forces that push successful businesses to their highest potential.
Email Jonathan
01223 858310